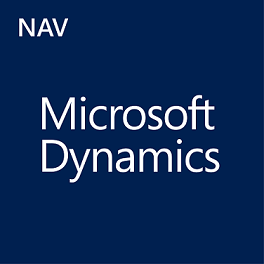 MICROSOFT DYNAMICS NAV
Dynamics NAV (NAVISION) - is an ERP system that offers solutions to companies searching for easy to use and flexible software that allows for quick adjustment to changes taking place on market and employing emerging business possibilities.
NAVISION
Navision System includes extended functions within such fields as finance, accountancy, warehouse management and production.
Navision is integrated into one data base and one business platform in which all functions use the same data base in real time, and therefore, there is no need for data exchange between the modules.

The basis system functions are extended with our modules:


Microsoft Dynamics 365 Business Central
Dynamics 365 Business Central is the latest polish version of the system. Innovation of this software edition includes the following:
* operation with the usage of a Tablet PC and a Phone on Windows, Android, or IOS devices,
* Office 365 and Microsoft Dynamics CRM integration,
* data protection and GDPR compliance support,
* simplified payment processing,
* simplified journals layout,
* stock levels optimization,
* improved forecast accuracy,
* account schedules copying,
* built-in Power BI dashboards,
* improved Create Company assisted setup.

Below you can find presentation of the main functions of the system.
History
The beginnings of the system date back to 1986 when a Danish company, Navision Software, made a debut in finance and accountancy software development introducing Navigator system. Five years later, in 1991 the system changed its name into Navision. Intensive works on software development resulted in creation, in 1994, of a new graphic version with COM user interface, dedicated especially for Windows. In July 2002 Microsoft Corporation took the company over and changed the product name into Microsoft Business Solution – Navision. Today the system is included into Microsoft Dynamics products family and called Microsoft Dynamics 365 Business Central. The system is available in few languages all over the world and is fully integrated with Microsoft tools and .NET. platform.